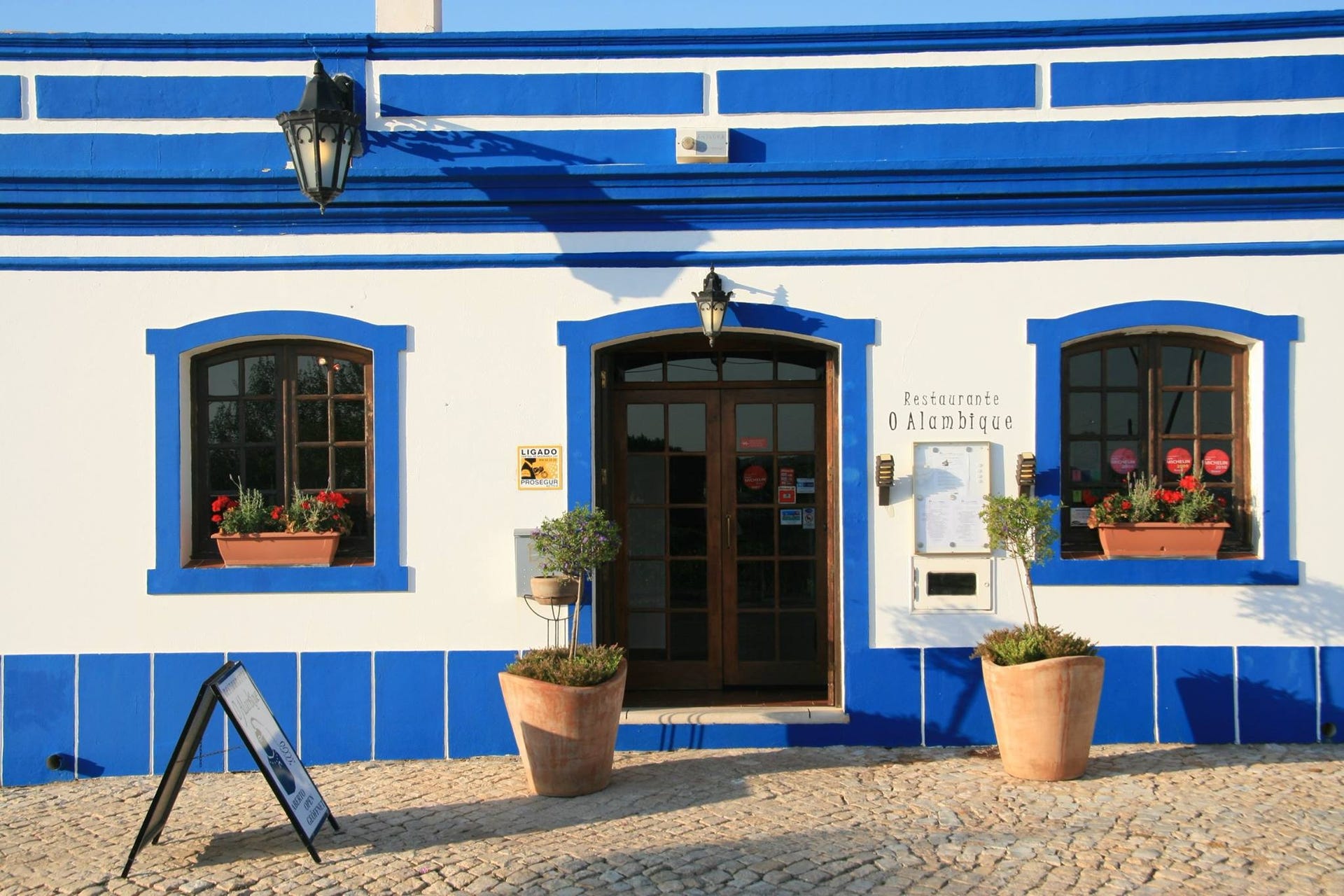 Bem vindo ao 'O Alambique'!
Por mais de 20 anos estivemos trabalhando e tornamos 'O Alambique' no o que é hoje. Temos orgulho em lhe dizer que tudo o que servimos é feito aqui sem misturas e pó. Se tiver que esperar um pouquinho mais, por favor, tenha compreensão connosco. Todos as refeições são preparadas na hora e o nosso microondas é utilizado só para aquecer o arroz…
Em caso de voce ter alguma alergia ou um pedido especial não hesite em falar -nos.Faremos o possivel para que a sua noite seja bem agradável.
Aproveite!
A sua equipa do 'Alambique'
Welcome to the 'O Alambique'!
For over 20 years we've been working on turning the 'O Alambique' into what it is today. We're proud of being able to let you know that everything we serve is home made (without powders and mixes!) If you do have to wait a bit please forgive us! All meals are prepared on order and our Microwave is exclusively used to heat up rice...In case you do have an allergy or a special request don't hesitate to let us know. We will do our best to make your evening here a pleasant one!
Enjoy!
Your Alambique Team
Herzlich willkommen im 'O Alambique'!
Seit mehr als 20 Jahren sind wir dabei das 'O Alambique' zu dem zu machen, was es heute ist. Wir sind ein bisschen stolz darauf sagen zu können, dass bei uns alles selbst (und ohne Pulver) gemacht wird! Wenn es mal wieder länger dauert... bitten wir Sie um Verständnis. Wir kochen alles frisch und unsere Mikrowelle wird ausschließlich zum Erhitzen von Reis benutzt.
Sollten Sie eine Allergie oder spezielle Wünsche haben so zögern Sie bitte nicht, uns darauf anzusprechen. Wir werden unser Möglichstes tun Ihnen einen angenehmen Abend zu gestalten.
In diesem Sinne wünschen wir Ihnen einen guten Appetit!
Ihr Alambique Team
Restaurante O Alambique
Marlen Schmid
Poco Barreto
8300-042 Silves
+351 282 449283
info@alambique.de
Monday: 18:30 - 22:00
Tuesday: closed
Wednesday: closed
Thursday: 18:30 - 22:00
Friday: 18:30 - 22:00
Saturday: 18:30 - 22:00
Sunday: 18:30 - 22:00